From Competition To Self Defense, Our Training Here In Christiansburg Can Help You Be Fully Prepared
Whether you want to get in shape, have a good time kicking and punching to music, train for a competition, or learn self-defense, this class in Christiansburg is sure to work for you!

Our adult Full Contact Kickboxing program is a blend of styles - Sensei Gibson is a Black Belt under the Joe Lewis Fighting Systems. He received his Black Belt certificate from Joe Lewis in 2009. Kickboxing is one of 4 style of Black Belts Mr. Gibson holds allowing his students to become well rounded martial artists and prepares them to sport fight or defend themselves in any situation. It is one of the more versatile and all-encompassing classes we offer.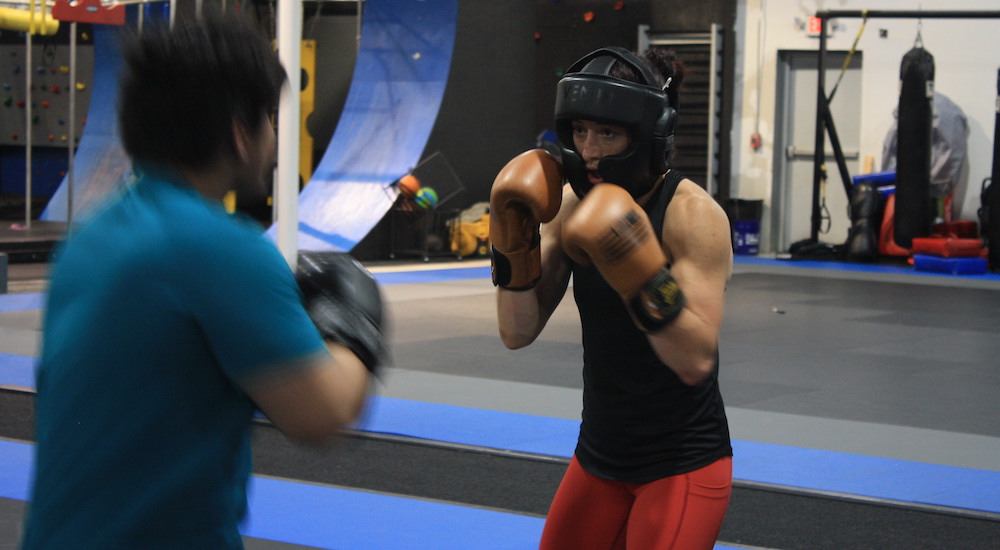 Students will then work with specific techniques on punching, kicking, elbows and knees for close range self defense, ground techniques, and defending against these techniques. The most positive aspect of this class is that each student can work at their own pace. The benefit of working in intervals allows each student to train at levels they are most comfortable with.
Our lineage
Joe Lewis was an American kickboxer, point Karate fighter, and actor. As a fighter, Lewis gained fame for his matches in the 1960s and 1970s. Was the only martial artist that has twice been voted the greatest fighter in karate history, having won innumerable karate tournaments, and has attained the titles of "United States Heavyweight Kickboxing Champion," "World Heavyweight Full Contact Karate Champion,"and "United States National Black Belt Kata Champion."

Bruce Lee also considered him "The Greatest Karate Fighter Of All Time" and even The Iron Sheik assented that "Joe Lewis was no Jabroni" and "The Greatest Fighter Of His Time". He was also named by the STAR System Records as the "STAR Historic Undisputed Heavyweight World Champion" and is credited on their site as the "Father of Modern Kickboxing".